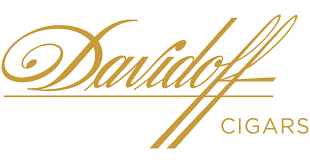 Davidoff is a world-renowned cigar brand known for its excellent quality and luxurious smoking experiences. The brand was founded by Zino Davidoff, who specialized in the manufacture of tobacco products since the 1930s. Today Davidoff is one of the leading cigar brands in the world.
Davidoff cigars are handmade from the finest tobaccos in the world and offer a perfect blend of aromas and flavors. The cigars have a full-bodied and complex flavor palette, ranging from earthy tones to floral and fruity notes. The cigars are known for their perfect balance and smooth finish.
Davidoff cigars are rolled entirely by hand and offer premium quality and workmanship. The casings are silky smooth and provide an even burn and excellent draw. The cigars are available in different sizes and strengths, so there is a choice for every taste.
In our web store you will find a wide selection of Davidoff cigars imported directly from Cuba. We offer only the best and most authentic Davidoff cigars, appreciated by tobacco connoisseurs and cigar lovers alike.
If you are looking for a high quality and luxurious cigar brand, Davidoff is the perfect choice. Discover the world of Davidoff cigars and order your favorite cigars from this prestigious brand today!